The Quick Access menu contains shortcuts to various pages through the application and admin area.
The shortcuts are personalized for each user of the system and can be configured from the Admin Area.
The Quick Access menu can be opened by clicking on the rectangle that displays the location, staff, date and time located on the top right section.
When active there will be three horizontal lines displayed below the clock: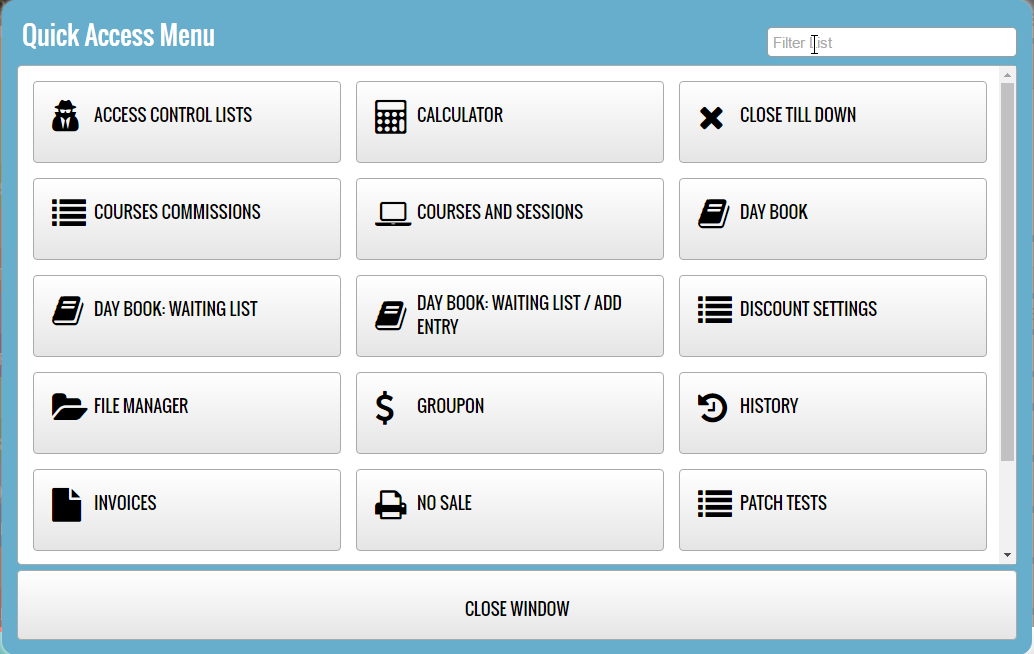 You can also filter the list by typing inside the "Filter List" field located on the top right section of the window.
This field is focused by default; if you press the "Enter" key, the first result will be accessed.