You can access the products page from the "PRODUCTS" button on the  menu (see above icon).
How to add products in the system will be covered in the Admin Area section of this user guide.
We will focus on the ordering of the products from this page.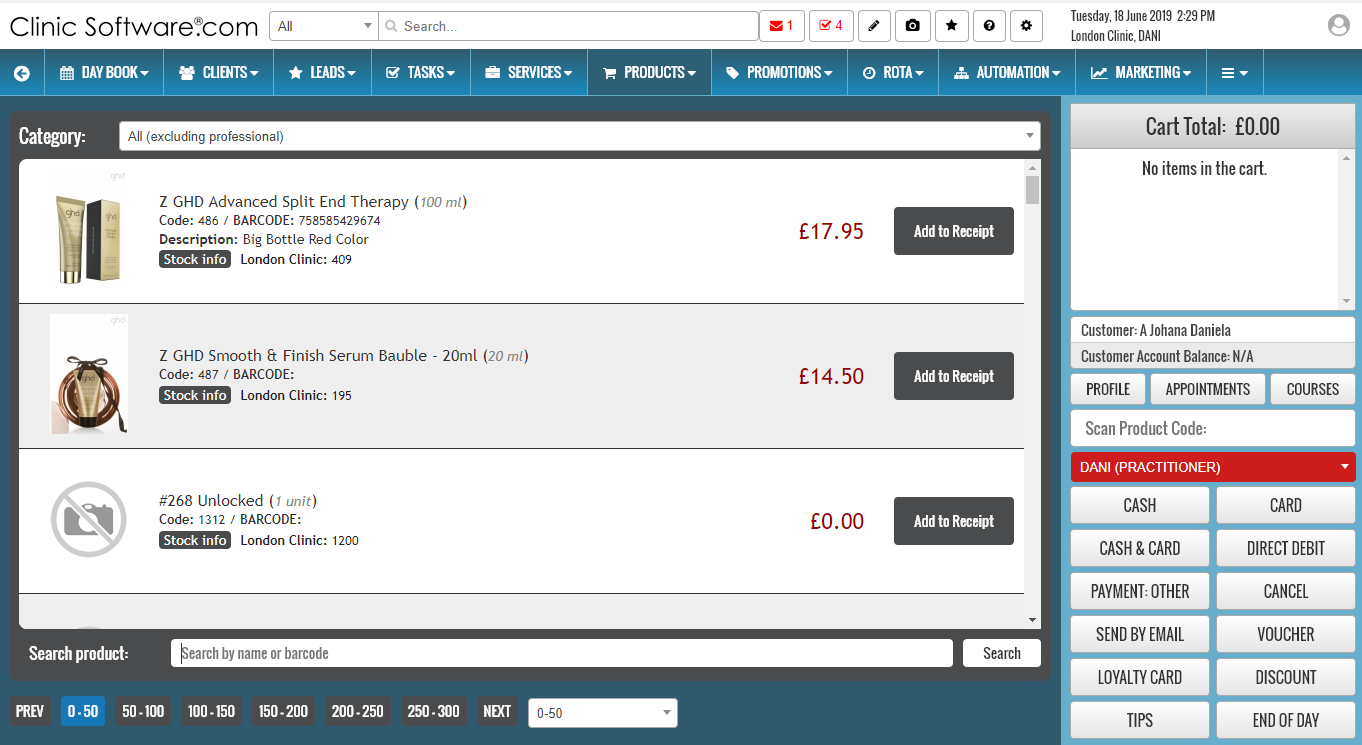 Products are organised into categories (e.g. CATEGORY / PRODUCT).
You can choose to display all the products or only the products that are part of a category by using the "Category" drop box located on the top of the page.

You can search for products by name and barcode using the search box located on the bottom of the page, fill in the product name and press the "Search" button next to it.
If you have more than 50 products, pagination is available at the bottom of the page, below the search field.

Products stock is organised into storage rooms.
Storage rooms are added per location.
Product stock at the location is displayed in the lower right section of the product list item.
You can view the complete stock info of a product by pressing the "Stock info" button of each product.

When pressing "Stock info", a window will open with the stock details on all locations for the selected product.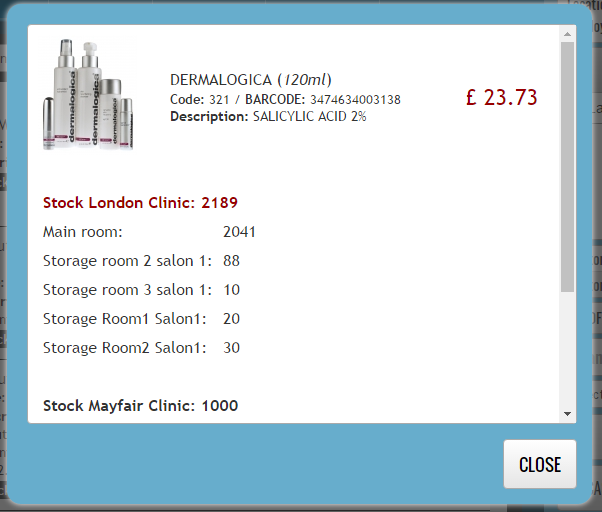 To order the product, click on it to add it to the cart.
A window will open asking you from which storage room do want the stock to be subtracted.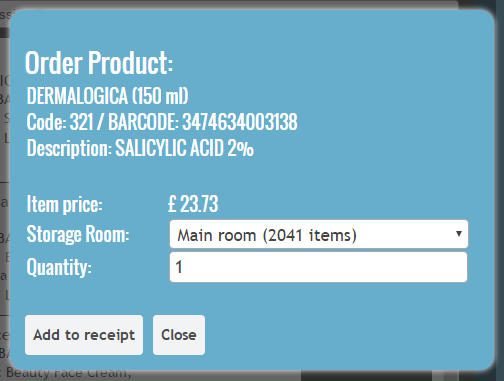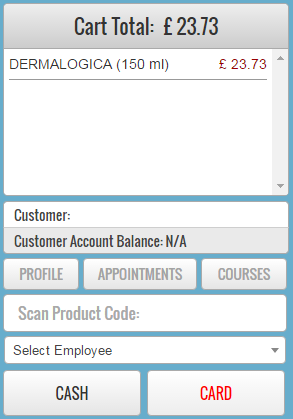 If the product has 0 price then the above window will also feature a price field from where you can type in the price you want on the receipt.
Press "Add to receipt" and then one of the CASH/CARD buttons to take the payment.
Stock will be subtracted when you take the payment, a stock shortage notification will also be issued if the stock for the current product reaches the minimum configurable threshold.