The ordering process that clients have to go through is very simple and straight forward. The clients select the product based on different categories. Once they find the right product the add it to the cart and then they place the order with a single mouse click. Faster ordering process means that customers are less distracted and they will purchase products faster
Online shop feature is a option inside the online booking feature.
If you want to use the online shop feature you need to ask the support team to activate this feature for you.
After the online shop is activated you will see the "SHOP" button on the top menu.

The clients can see the description of your product by pressing the "Learn more" button or can add the product to cart by pressing the "Add to cart" button.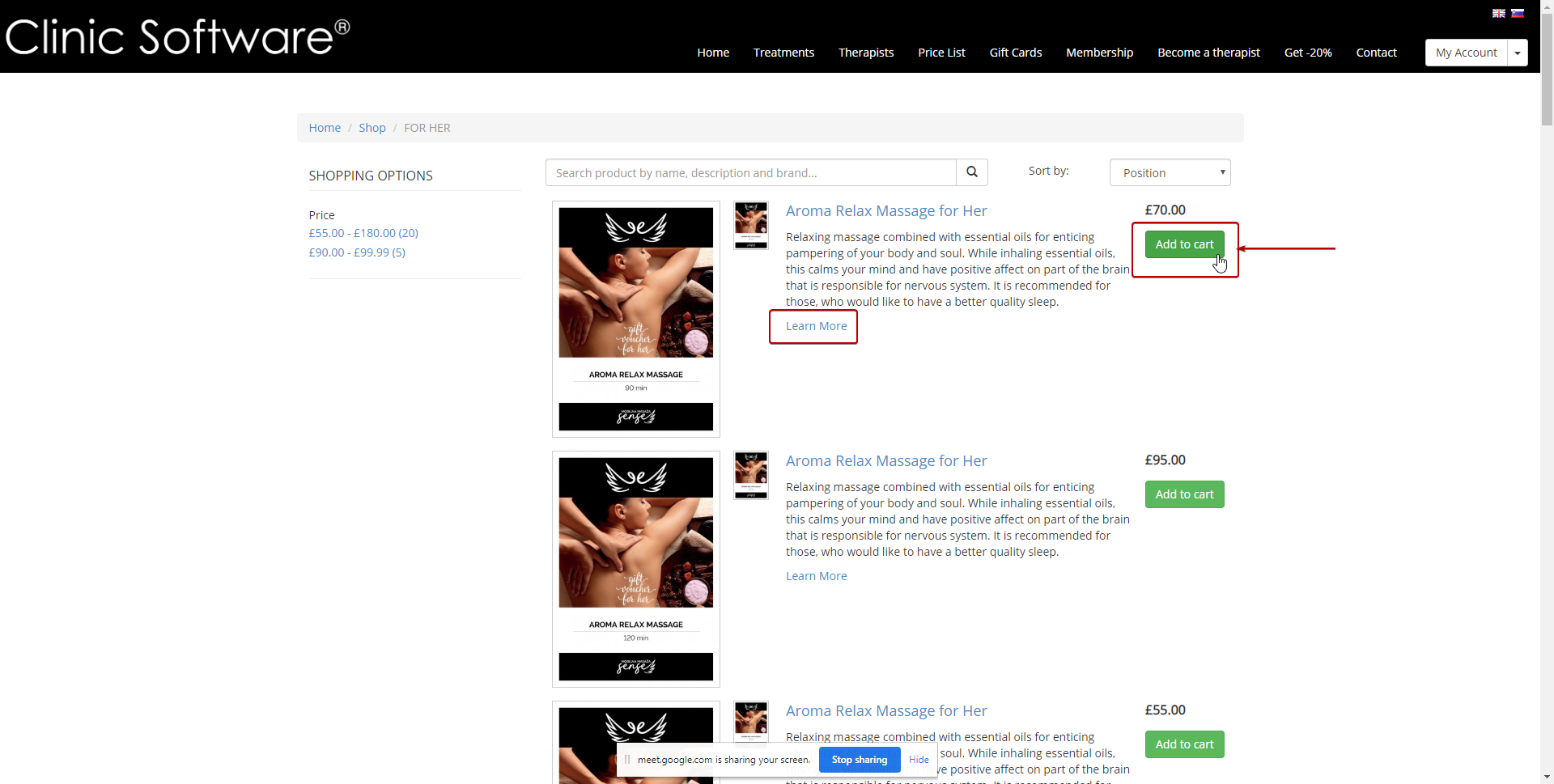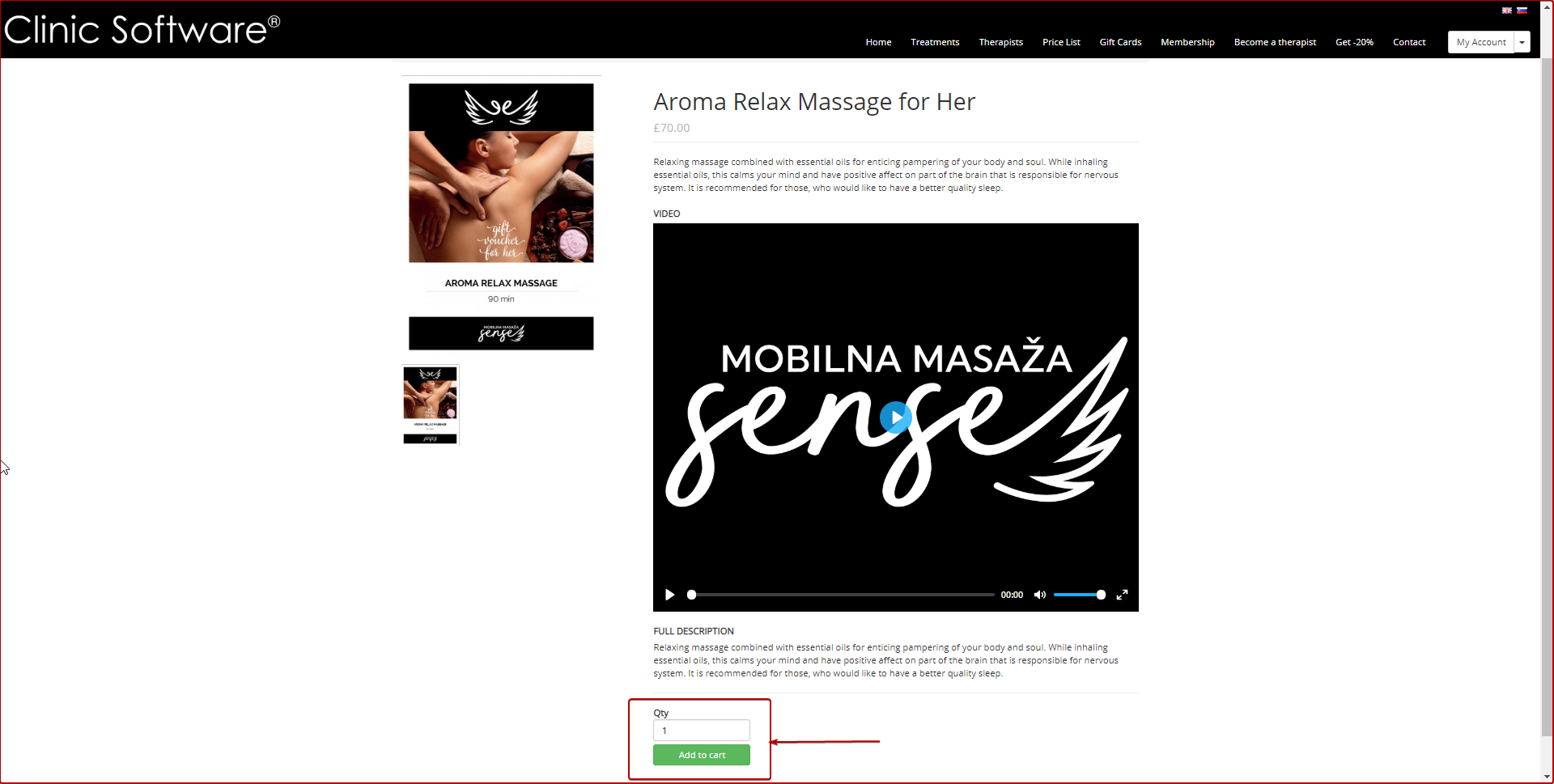 The "Add to card" button will open the CHECKOUT page where the clients can confirm the order and pay for the products.