From the client feedback page, you can view the feedback left by the clients from the online booking website.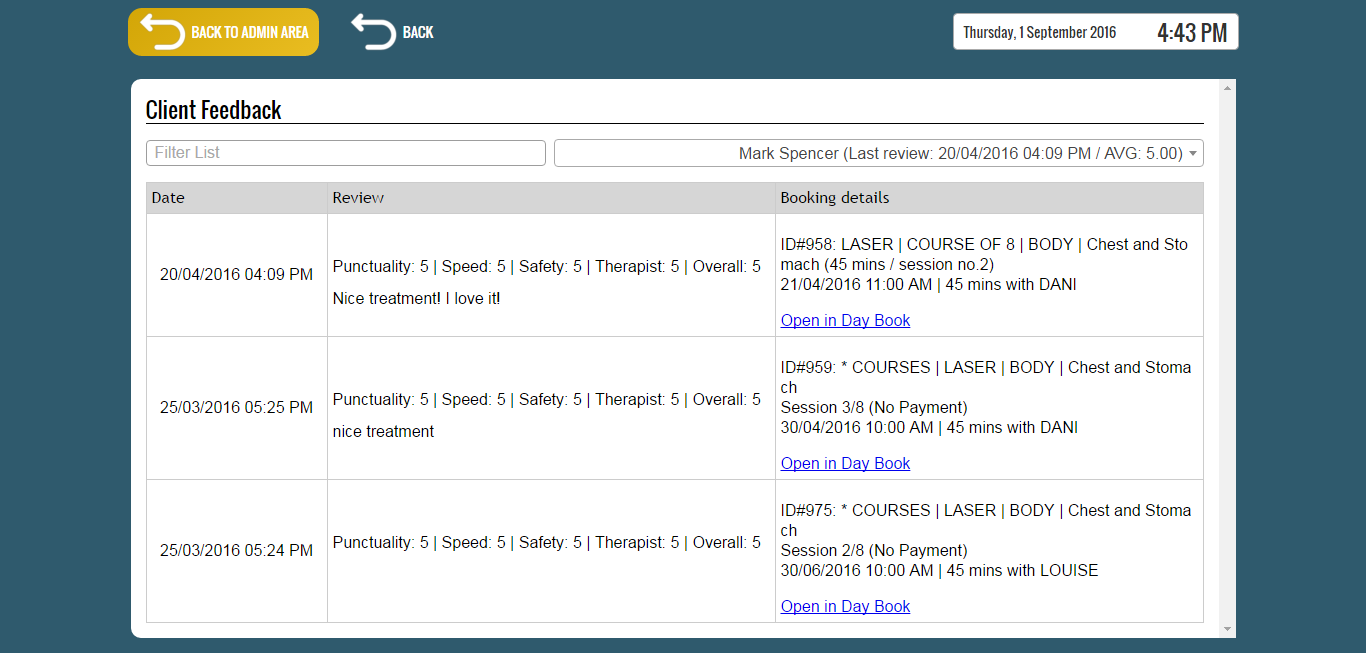 To filter the list by the Date, Review and Booking details, use the "Filter List" field located in the top-left section of the page.
The field is focused by default so you can type directly upon entering the page.

By default the page lists the feedback of the first client in the list.
To list the feedback from a different client, select the client from drop box located in the top-right section of the page.

The clients are ordered by their review date in descending order and client name in ascending order.
Here you can also view the average of the review left by the selected client.
Note in the right area of the drop box the text "/ AVG 5.00".
The treatment is scored on (from 1 to 5 stars):
Punctuality
Speed
Safety
Therapist
Overall satisfaction
The list is composed of 3 columns:
Date
Review (score for each category and notes)
Booking details (item, date and therapist)
You can also open the appointment that the review was added for by clicking on the "Open in Day Book" option. This will redirect you to the Day Book page and open the "Appointment Details" window.