From this page you can submit stock provisioning requests and update the product stock on arrival.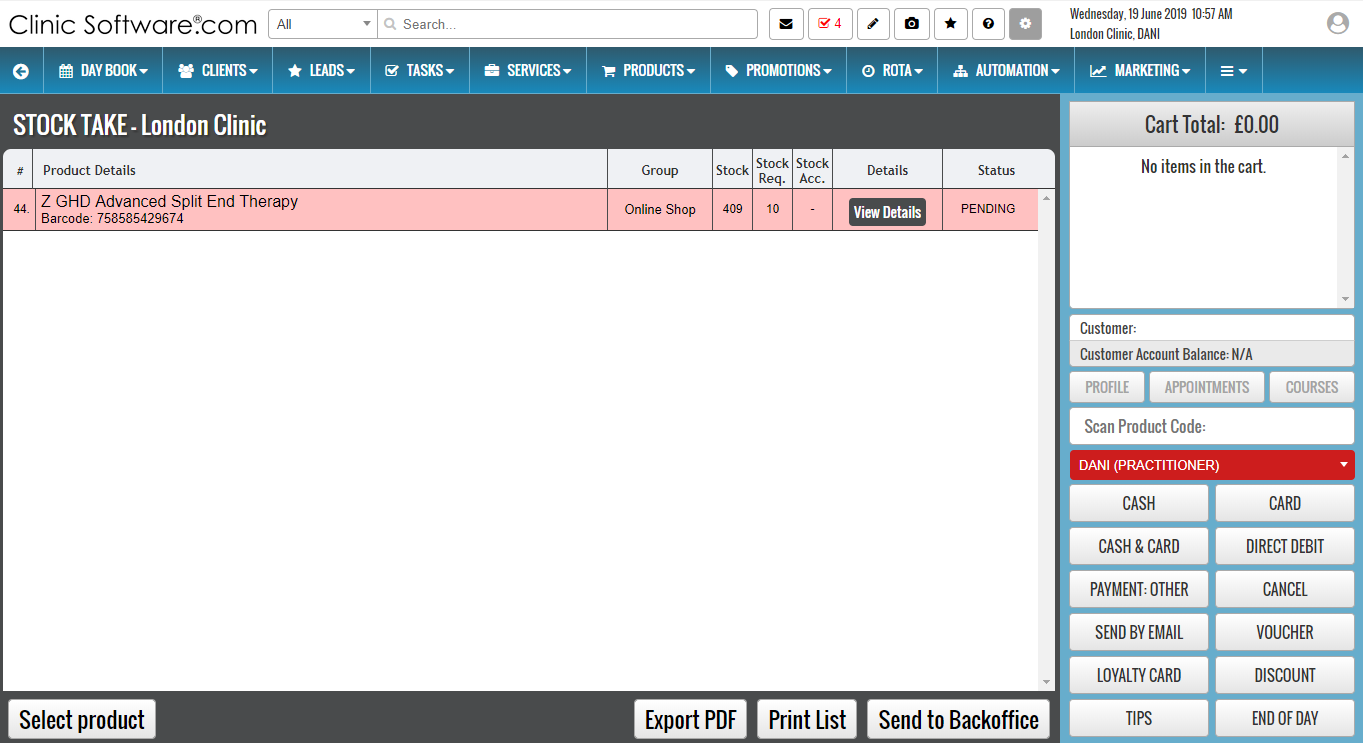 To submit a stock provisioning request first we need to choose the product.
Do this by pressing the "Select product" button from the bottom section.

Scan or type in the product barcode then press "Search".

Once the product is found, press the "Select" button of the product.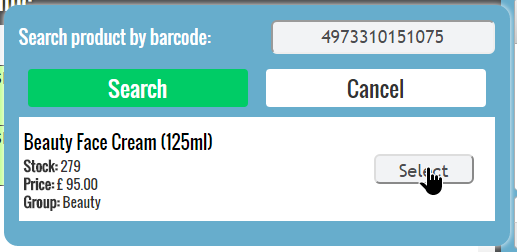 Next, we need to specify the quantity that we wish to provision.
Enter the value in the "Stock Request" field and then press the "Submit" button.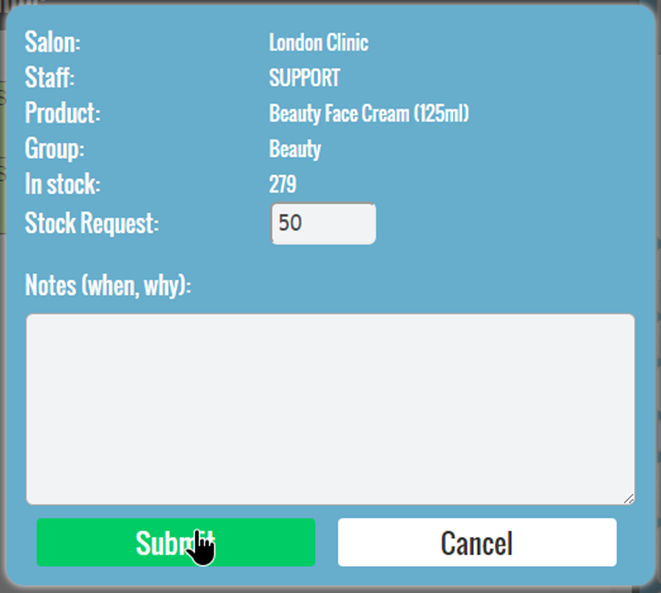 The request will now list as "PENDING" waiting to be sent to the back office.

You can view the details of a stock request or cancel it by pressing its "View Details" button.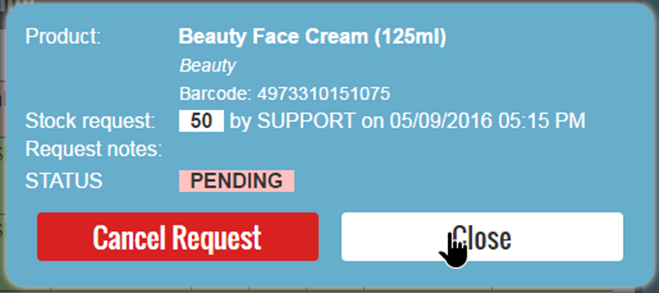 Repeat the above steps or all products that you wish to provision the stock for and then press the "Send to Backoffice" button.
Select the requests that you wish to send and then press the "SEND" button.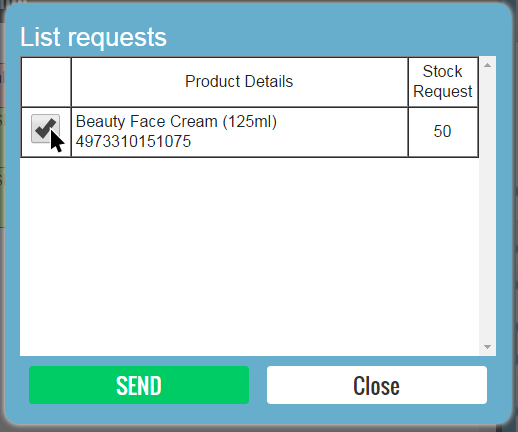 The status of the request will now display "SENT".

From the Admin Area / "STOCK TAKE REQUESTS" another staff (e.g. in the storage room) will respond to the request on the quantity that has arrived at your location.
After the stock has arrived and the request had been answered, the status will now be updated to "ACCEPTED".
Press the "Arrived" button of the request and then the "Confirm" button to update the product stock in the database.