To update a lead click anywhere within the row boundaries of the entry/lead to select the lead.
This will open the details window of the selected lead.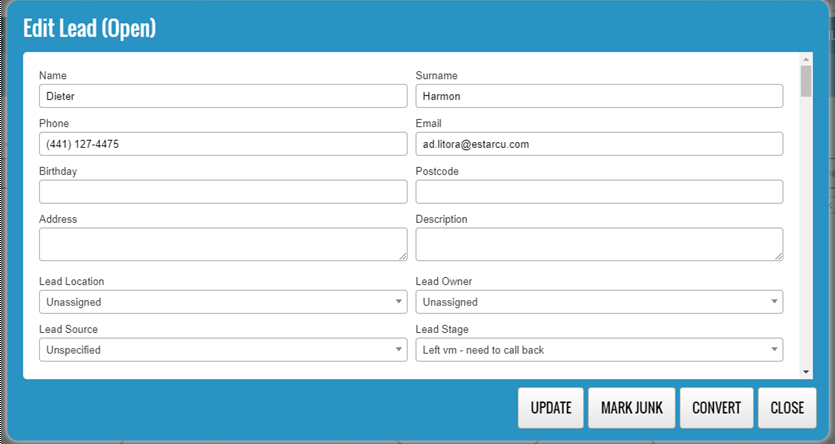 You can make changes to the lead then click on the UPDATE button to save the changes.
Each lead can be assigned a Lead owner and a stage indicating the progress.